What is ORCID?
ORCID stands for Open Researcher and Contributor Identifier. It is a unique persistent identifier for researchers. ORCID connects researchers to their organizations and their scientific outputs (articles, data sets, codes, etc.) and professional activities. It is used worldwide by publishers, funders, and institutes to uniquely identify researchers and their outputs and distinguish their works from others.
ORCID subscription enables KNAW researchers to link Pure (KNAW research information system) with their ORCID profile to exchange their outputs between the two platforms.
What are the benefits for researchers?
Making an ORCID profile is free. ORCID enables researchers to:
Enter their data once and re-use it several times particularly when researchers move from one to another organization,
Authorize third parties (such as Crossref, DataCite, publishers, etc.) to automatically update their ORCID profile with any new publication,
Link their ORCID profile with other identifiers (Scopus Author ID, Web of Science Researcher ID, etc.),
Save time for registering and managing their outputs and activities,
Increase discoverability and visibility of their outputs and enhance getting credit for their works.
How to Make an ORCID profile?
Register your ORCID account at https://orcid.org/register
Complete your ORCID profile with your scientific and professional information,
Give permission to trusted organizations (publishers, CrossRef, DataCite) to update your ORCID profile,
Connect your ORCID with other identifiers (Scopus Author ID or Web of Science Researcher ID) to enable import publication from Scopus/WoS to your ORCID profile,
Save your ORCID in Pure and authorize Pure to connect to your ORCID,
Use your ORCID when submitting your outputs to publishers or applying for grants.
How to link ORCID with Pure?
1. Go to Pure and select 'Edit profile',
2. Select 'Create or Connect your ORCID'. You are now redirected to orcid.org,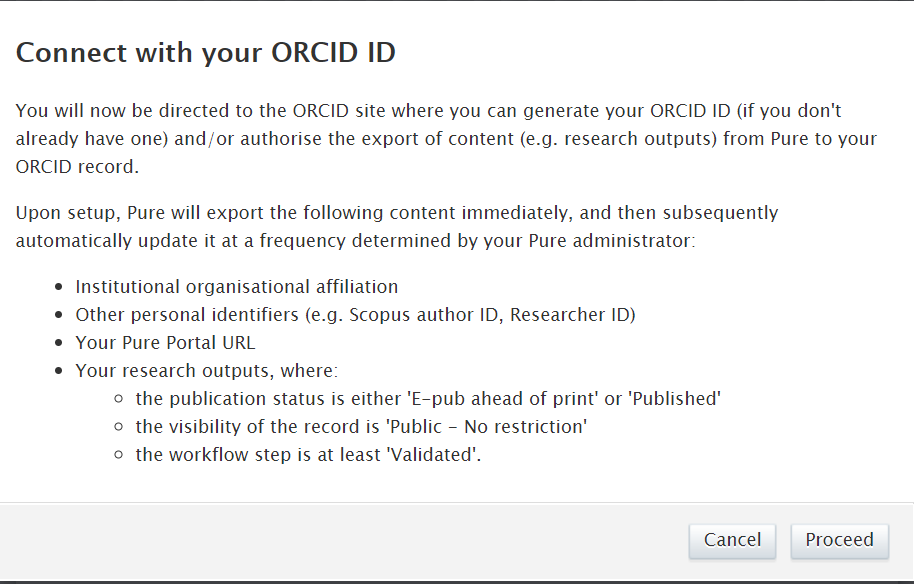 4. Select 'Sign in' and use your personal ORCID account OR your institutional account to log in or register an account if you don't already have one, in order to be able to use the export function in Pure, it is recommended to log into ORCID via the institutional account.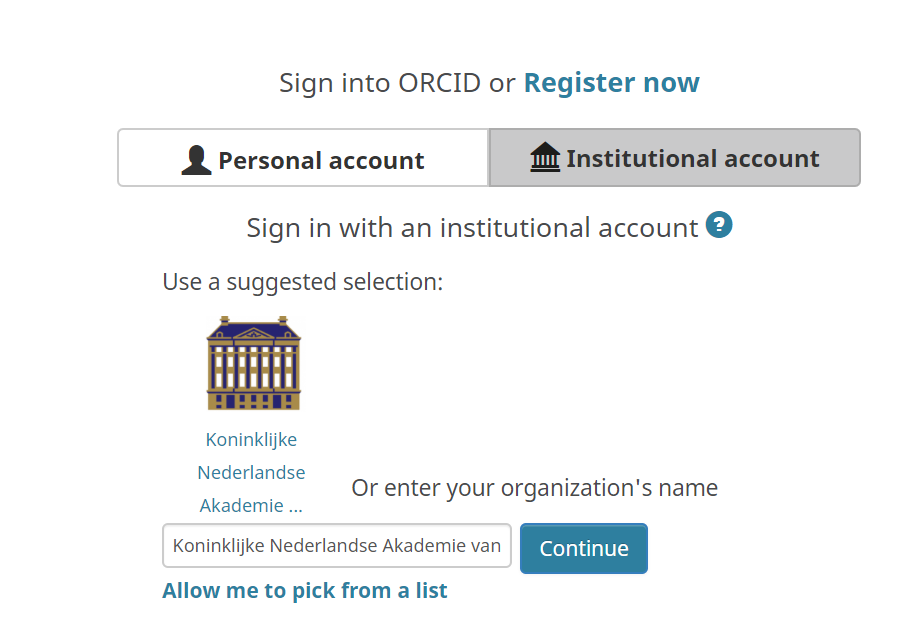 5. Select KNAW logo and log in,
6. Select 'Authorize' to give permission to connect Pure with ORCID,
7. Your ORCID will now be added to Pure. Select 'Save' to store the changes in Pure.
How to export contents from Pure to ORCID?
After having ORCID registered in Pure by following the above steps, it is possible to export the contents from Pure to ORCID: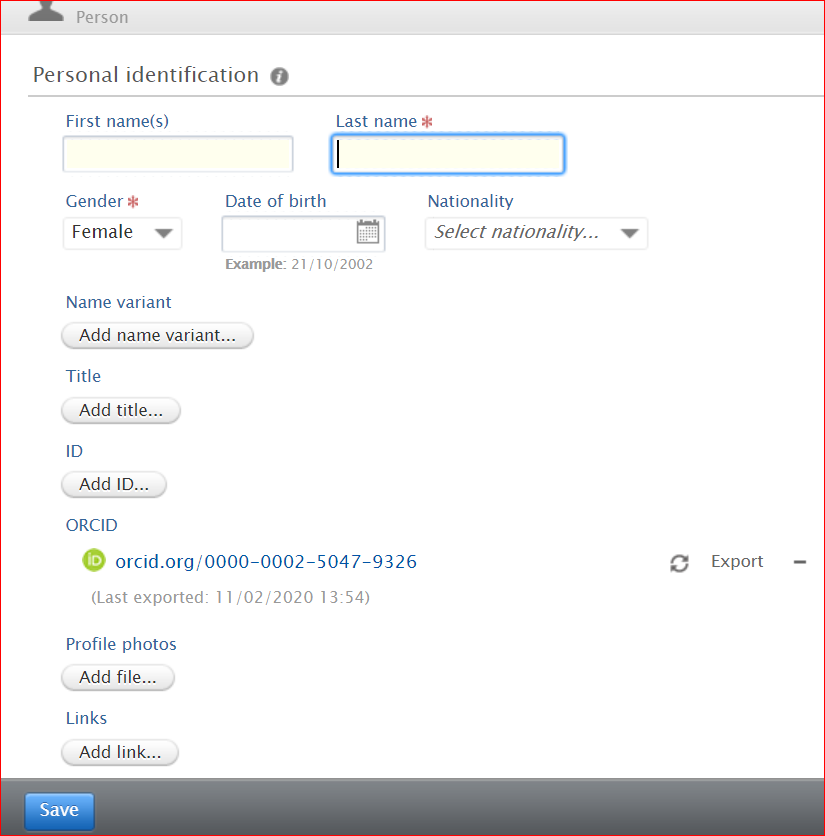 1. Go to Pure and select 'Edit profile',
2. Click export;
3. Click save.
ORCID registered in Pure will be shown on personal profile pages of the new KNAW Pure Portal (from April 2020).
More information is available at:
Five easy ways to get the most out of ORCID: https://info.orcid.org/well-populated-records-benefit-research-ecosystem/
Learn about ORCID and how to make most of your ORCID:" https://orcid.org/help
Get recognized, Get your ORCID (UKB-ORCID YouTube channel)
For more information about ORCID contact: Pure@knaw.nl