Go to Pure: https://pure.knaw.nl/
Follow these steps:
Go to Master data and click on Persons.
Click duplicate names.
Check the list of duplicate names.
Find duplicate names related to your institute from the list.
Click on both names and check all the information particularly Organisation affiliation.
Decide which record should be set as target.
Close the two records and go back to the duplicate list (Step 3).
Click on Set as target, Preview merge, and Merge.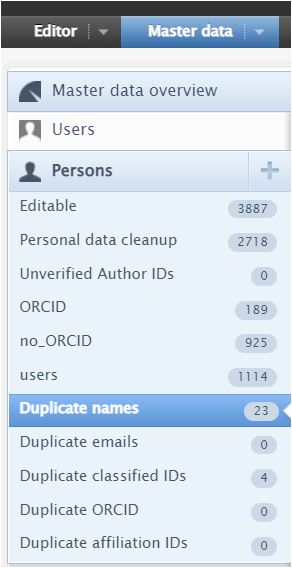 After merging the record, search the name in the Persons and check the record. Follow the steps explained in the following link if you need to edit the Person record: